Blinds to Go
2011 Blinds to Go approached us to find a solution to present and sell their consumer products online.
Products that are built-to-order are presented simple and intuitive to consumers
Minimizing sales team effort by leveraging product rules, automatic price calculation, product visualization and passing order data automatically to the ERP.
About the Client
Blinds to Go manufactures and sells consumer window shades and blinds in Canada and northeast US. Their catalog consists of around 100 products, each with 5-20 colors/materials. The products are built to order, they have custom width and height and come with various customizable features like cord locks, turning mechanisms and alike.
The Challenges
'Our products are highly configurable and complex, the customer shouldn't worry about dependencies and alike and just select what he wants from possible choices.'
Interdependent product attributes: The challenge was to find a way to present the products with their customizable options to consumers in a visually appealing way. More than that, the product's attributes have dependencies (minimum and maximum width and height depends on chosen style, feature availability changes by chosen width and height and other factors). The customer should not be concerned with these and be presented with available options while he makes his choices.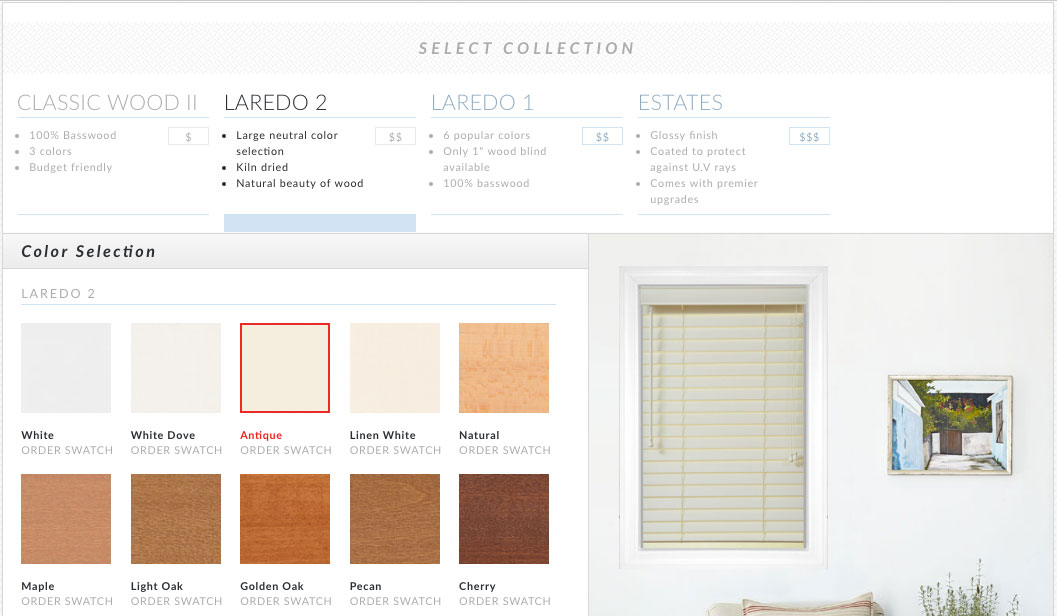 'We calculate our pricing with internal systems, have a way to show it to our customers while they make selections.'
Price calculation: Product pricing depends heavily on the selections in the configurator (chosen measurements, features) and we had to find a way to show the customer product pricing while he makes selections.
Blinds to Go have an ERP system based on IBM System i that handles price calculation and we developed an API that supplies the customers selections to it and receives the regional price.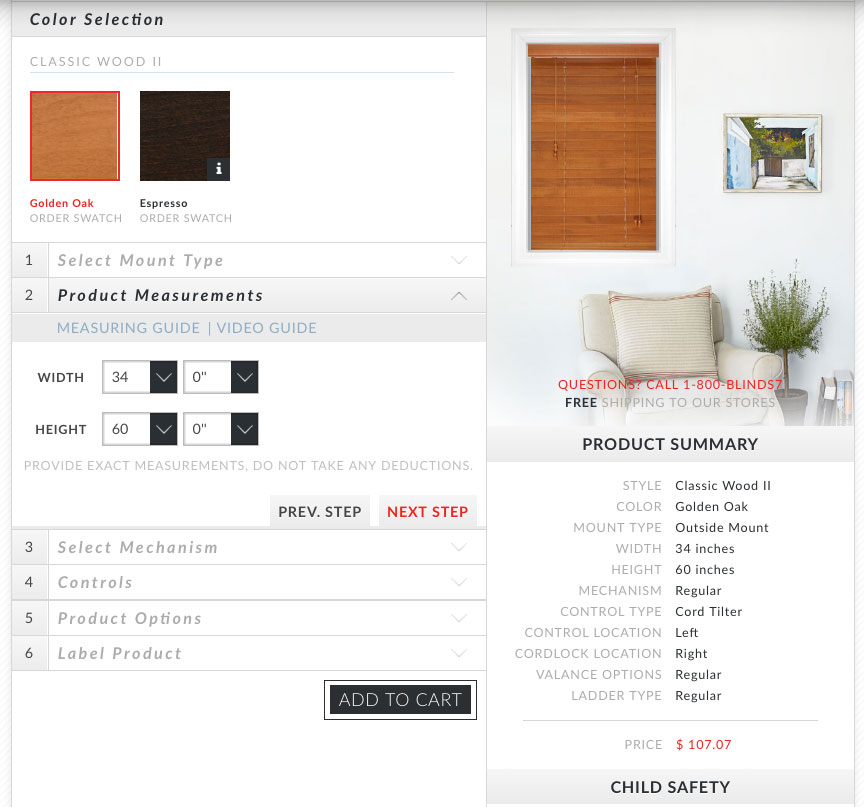 'Our website is huge, how do we keep oversight and keep content up-to-date?'
Integration of product data in product landing pages: Keeping the website content up to date proved to be a burden on the page editors. The client uses SP Page Builder, we created custom Add-ons that enable web content editors to pick product attributes and have data like available colors output dynamically.
Other noteworthy features:
Custom credit card service provider integration
Google Analytics Ecommerce tracking
E-Mail notifications in CD
Maintenance-free sample ordering page
Link to to project: www.blindstogo.com